Developed over 10 years ago, the DIY Joule Thief 1.0 kit has been very popular with schools, scouts, and amateur enthusiasts. The Joule Thief 1.0 is a novel circuit that utilizes the remaining energy in a drained AA battery and uses that remaining energy to power two ultrabright white LEDs. It is a fun and efficient way to use up all those "dead" batteries you have lying around and also a great educational kit for students and scouts!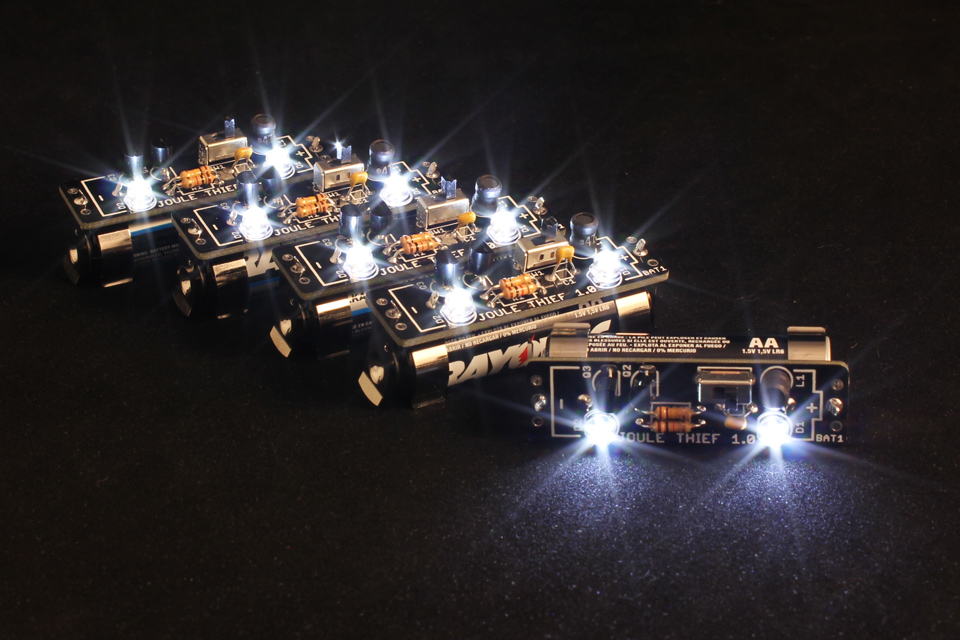 The DIY Joule Thief kit utilizes all thru-hole components and is very easy to assemble. We offer complete step-by-step instructions which can be downloaded here as a PDF file.
Features:
Operating input voltage range: >0.8V
ON/OFF switch
Soft turn-on for an aesthetically pleasing look
Operates from a single AA battery
Two (2) ultrabright 120 degree viewing angle LEDs - can illuminate an entire room
Extremely easy to assembly - no hand winding of transformers or inductors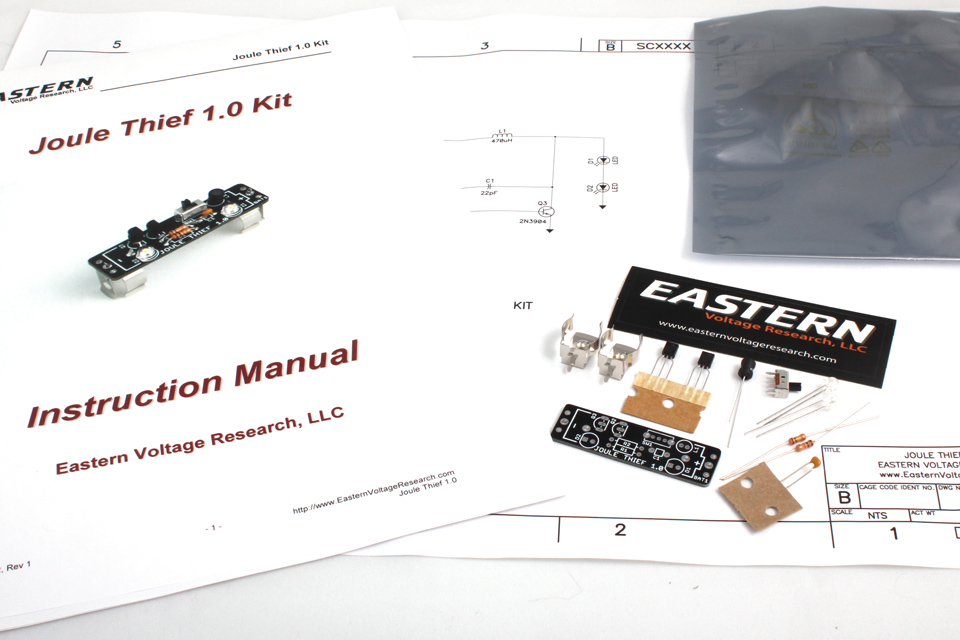 The above photo shows everything included in this kit including instructions (downloadable PDF), printed schematics, PCB board, and components. Whether you are looking to purchase these for your students, scouts, or simply want to make a few of them to illuminate your campsite on your next camping trip, these are the perfect LED kits for that purpose. Use the link below to visit our Joule Thief 1.0 product page.
Related Products